The benefits of using a truck tent over a ground tent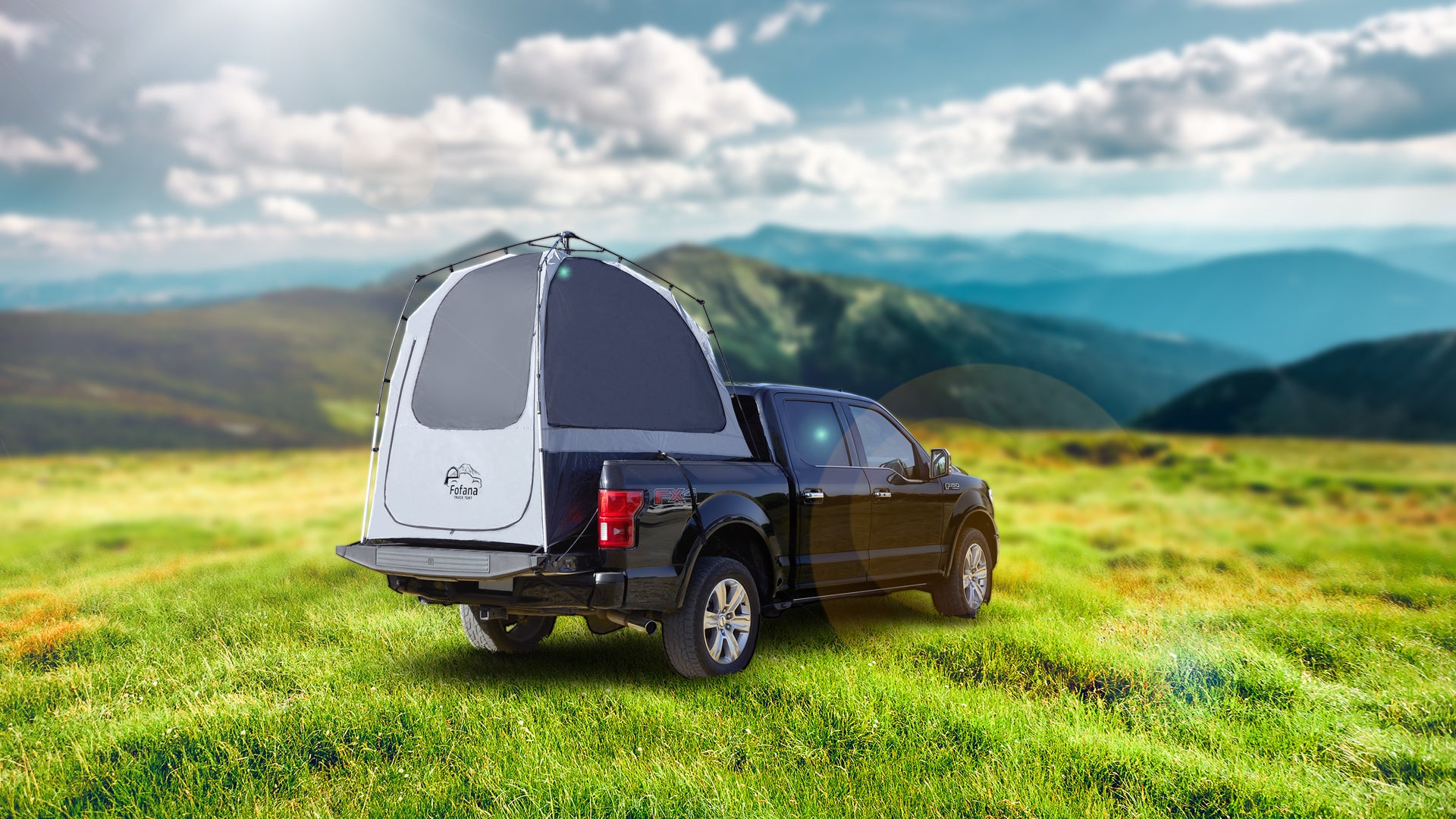 When it comes to camping, one of the most important decisions you'll make is choosing the right type of tent. While traditional ground tents have been the go-to choice for decades, truck tents are becoming increasingly popular among campers. But what exactly is a truck tent, and how does it compare to a regular ground tent?
In this article, we'll explore the benefits of a truck tent and why it might be the better option for your next camping trip.

It is believed that the concept of camping in the bed of a truck has been around for many years, likely as early as the invention of the pickup truck itself. A truck tent is a type of camping tent that is, as the name suggests, specifically designed to fit in the bed of a pickup truck and is attached directly to the truck body using security straps. Unlike with regular ground tents, you don't have to worry about finding a flat, level piece of ground on which to set up camp. Instead, you simply park your truck in a location that you like and set up the tent in the bed of the truck. It makes it much easier to find a spot to camp and lets you camp in more remote locations, away from other campers and the noise they may bring.
Additionally, a truck tent offers a level of comfort and protection that is hard to match with a regular ground tent. With a truck tent, you're elevated off the ground, which can help protect you from bugs and other pests and provide a sense of security by allowing for storage of your gear and supplies in the truck. Thus, you can also free up space in the tent, making it more convenient to pack and unpack.
As with regular ground tents, the material is essential when it comes to choosing the right truck tent. You want to choose a tent that is made of a waterproof and breathable material, which can help keep you dry in wet conditions. We recommend the Fofana Truck Tent as a great option for those looking for a durable and high-quality truck tent. It's quick and easy to set up, so you have more time to relax and enjoy nature. It also features a sewn-in floor to keep you dry and comfortable and full height windows that give you a panoramic 360-degree view. Or if you want to enjoy some privacy, you can always zip the window flaps closed.

Camping is a great way to get outside and enjoy nature, but choosing the right type of tent is crucial for a comfortable and enjoyable experience. With the benefits that truck tents bring, it is no wonder they have become a popular alternative to traditional ground tents for campers who want the convenience and mobility of a pickup truck combined with the comfort and protection of a tent. So next time you plan a camping trip, consider a truck tent!